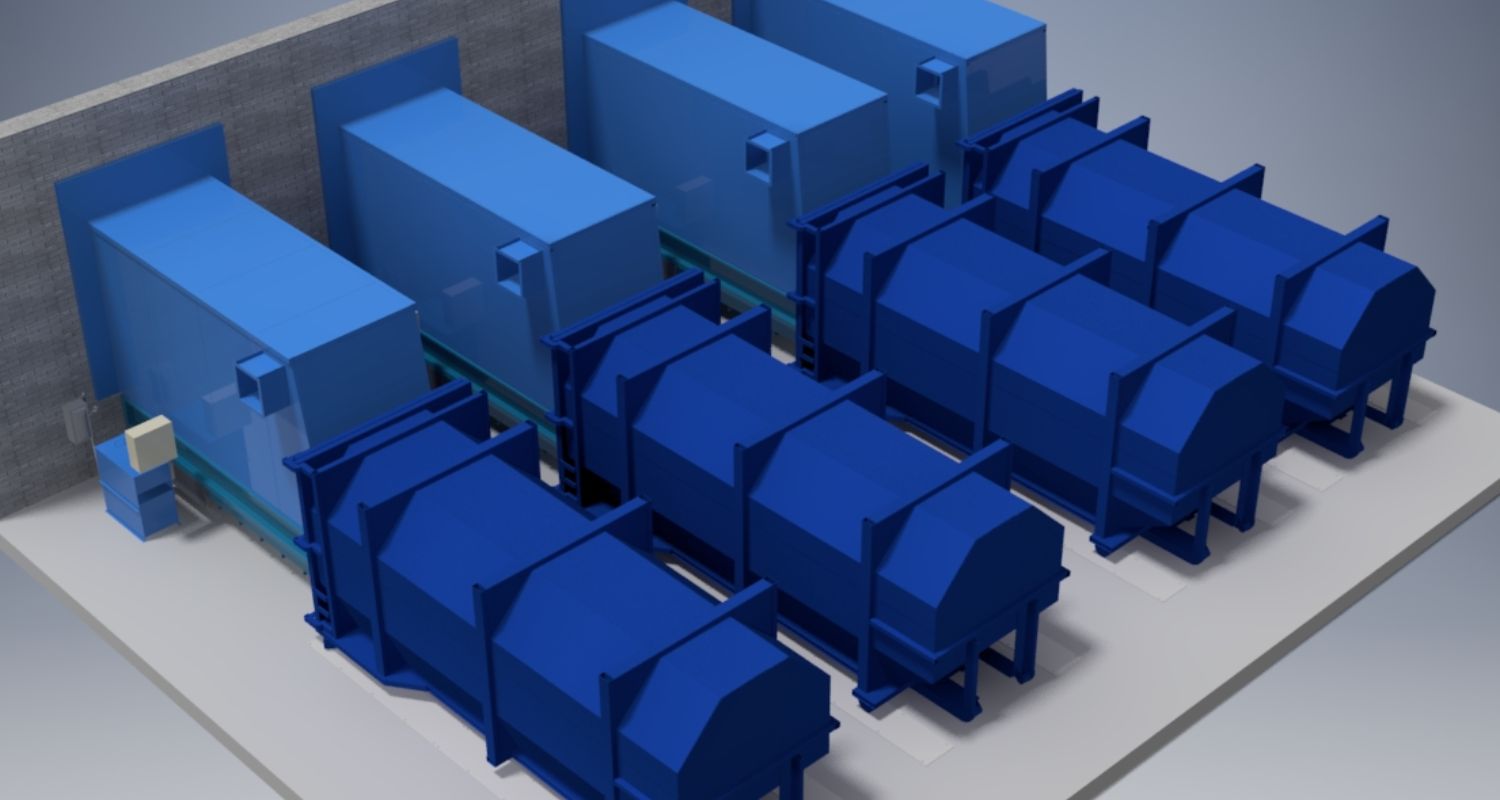 Table of Contents
The usage of compactors may be characterized by the industries which rely on them. In general, every type of company creates waste material that must be collected and discarded. The size and amount of work of a firm influence the necessity for compactor usage.
The most prevalent usage of compactors is in retail, restaurant, and hotel companies which generate a range of waste items including packaging materials, boxes and leftover food. Historically, a big issue for companies was the sorts of mice and vermin that thrived on the heaps of garbage they created. The development and usage of compactors have eradicated this issue and reduced the environmental impact of commercial garbage.
Depending on the company's requirements, vertical compactors are often installed inside or outside. Vertical compactors are available in various sizes, allowing them to be positioned either in a work area or outside the rear door.
The healthcare and medical sectors generate a distinct category of potentially dangerous waste. To prevent waste management staff from being contaminated by needles, swabs and other user devices, the disposal of medical instruments and tools needs meticulous planning and care. The waste materials must be carefully controlled and monitored, and compactors are fitted with warning signals for unsafe circumstances.
The design of a medical waste compactor needs containment, storage and transportation to avoid public exposure to waste. In general, healthcare practitioners and local health agencies recognize these standards.
Schools increasingly desire to recycle paper, furniture, plastic bags, toner cartridges, laptops, and electrical gadgets to save landfill space plus reduce environmental damage. The indoor hopper, which is perfect for use in busy halls and corridors, is one technology that has proven to be a practical answer for school recycling. Indoor hoppers include wheels for movement and positioning convenience. These are intended to be loaded from the front or back for simple access. Once loaded, they can be rolled to the transporter area for unloading.
The few applications for compactors described above are just a small portion of the applications for compactors. Airports rely on compactors to maintain clean floors. The food sector extensively depends on self-contained compactors for compressing and reducing waste volume (and avoiding rat and insect infestations). Any location with garbage, regardless of size, relies on a compactor to minimize the amount of its waste – and lower its waste impact.
Lower Operating Expenses
The right management and control of trash can reduce business expenses. Compaction of trash, rubbish, and refuse lowers the requirement for their collection and storage in bins and containers. Using a trash compactor eliminates the need for trash bags and similar methods.
Consolidating and compressing garbage reduces a company's waste footprint and the number of journeys to a landfill to unload and empty the rubbish. This reduces the cost of garbage collection and the manpower required.
Increased Space
A company's footprint is an ongoing worry since the larger the footprint, the higher the cost. By disposing of large and space-consuming waste products, trash compactors help lower a business's ecological imprint. Large chunks of garbage can be compacted into tiny, manageable cubes or blocks, thus making the waste simpler to handle and occupying less space.
Simple To Use
The installation and operation of a compactor are simple, practical and effective tasks. Once positioned, a single button push initiates the strong mechanism that compresses, flattens, and crushes vast amounts of non-recyclable or recyclable materials. With the right instruction, any member of a company's staff may operate a compactor.
Public Image
Society has grown increasingly conscious of how corporations handle environmental concerns and favours those who demonstrate care for preserving and safeguarding the environment. This one aspect may be the deciding factor in how the public perceives a firm. Everywhere, recycling programs from garbage collection firms, and sustainability initiatives by large businesses, demonstrate concern for the environment.
These many efforts create a favourable public image which encourages clients to patronize a company. Implementing a compactor system is a crucial component of a plan to enhance the perception of a firm.
Reduced Environmental Impact
Environmental awareness is the most important of the several advantages of implementing a compactor program. "Going Green" is this century's theme, and all responsible firms have prioritized it. A compactor can potentially help with separating recyclable items from landfill garbage by reducing the volume of waste delivered to a landfill. This is the optimal environmental method for eliminating pollutants, plus securely restricting and controlling them.
To learn more, visit reactiondistributing.com online or call us at (866) 244-0009 today.