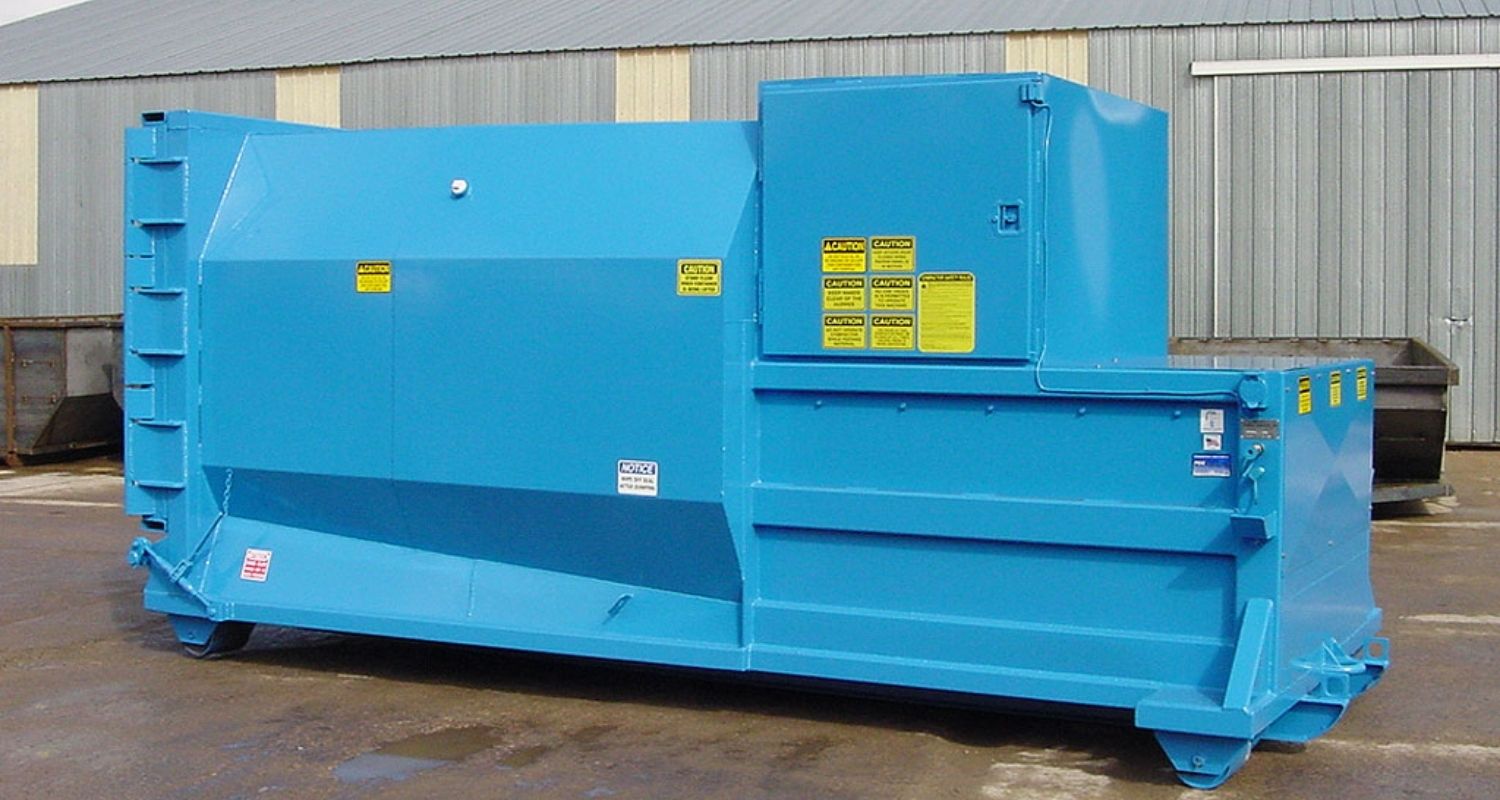 Table of Contents:
8 Useful Tips Regarding Commercial Trash Compactors
Waste compactors reduce the volume of trash in garbage cans, dumpsters, and landfills. Trash compactors allow company owners to save money and lower their carbon impact.
Here are some considerations to consider while searching for a garbage compactor for your company.
Your garbage compactor will quickly pay for itself.
A commercial garbage compactor is a significant investment, but it will allow you to save a substantial amount of money over time.
Transporting your business's compacted garbage to the landfill will be simpler, more efficient, and less expensive. Eventually, your garbage compactor will pay for itself.
Consider dependability and durability
Since you know that purchasing a quality garbage compactor would be a wise investment, you should not hesitate to do so. However, it will be dependable, long-lasting, and cost-effective.
Find a trustworthy garbage compactor manufacturer. You'll know you're paying for quality, and you can also get valuable advice on which garbage compactor type is best for your company.
Select a compactor that is simple to operate
There are several types of garbage compactors on the market. There is no reason for selecting one that seems difficult to operate.
Choose one that is user-friendly and incredibly secure. Thus, it will be simpler to install, and you won't have to spend time repeatedly training your staff on how to utilize it.
Choose between an indoor and an outdoor compactor.
Did you know that you may choose between an indoor and an outdoor garbage compactor? An outdoor garbage compactor may effectively substitute for a conventional dumpster.
However, depending on the type of company you operate, a smaller interior garbage compactor may be better.
5

. A waste compactor should make your workplace safer
In addition to being unattractive, dumpsters that are overflowing may be hazardous. They may become fire dangers or entice humans or animals who may want to enter to see what they can discover.
Investing in the proper garbage compactor will unquestionably increase the security of your facilities, an advantage that cannot be ignored.
Consider the amount of energy it consumes
As long as it doesn't waste excessive energy, a garbage compactor can help you lower your carbon footprint. Consider purchasing an energy-efficient garbage compactor and begin to feel good about your modest contribution to the environment.
A garbage compactor with good performance and low energy consumption will also help you save money.
Verify that installation is included
Look for a manufacturer of garbage compactors that will assist you in selecting the appropriate size and model for your requirements and will not abandon you after receiving payment.
You know you've picked the appropriate one if the manufacturer can install your new garbage compactor without interfering with your operations.
Garbage compactors do not substitute for recycling
Lastly, remember that garbage compactors are not a substitute for recycling. They do not deal with recyclable materials.
However, the maker of your garbage compactor will undoubtedly be able to propose recycling equipment that can help you manage and maximize these resources. For instance, you may take recycling more seriously and produce cash by using a cardboard baler.
Reasons Commercial Property Should Install Trash Compactors
Cut Cost Of Waste Management
If you utilize standard dumpsters instead of a garbage compactor, you might spend much money. Even though there is still space inside them, dumpsters will fill up rapidly and look to be completely stuffed. With garbage compactors, you won't need to bother about this. You may use them to condense your garbage, which will save up space and decrease the frequency of your garbage collection.
Enhances the Visual Appeal of Your Property
Few things will detract from the appearance of a business property more than a dumpster that is overflowing. If your business's outside is littered with trash, people may negatively think of you. A garbage compactor will allow you to avoid this unfavourable situation. There will be no waste spilling from dumpsters when you employ a trash compactor to concentrate your rubbish.
Prevents Rodents And Pests
Exists a pest issue on your business property? It might be because you are improperly disposing of rubbish. Rodents and other pests often swarm in and near dumpsters, searching for food. A garbage compactor may aid in reducing the number of pests by making it moredifficult for them to locate food.
Would you wish to install a garbage compactor on your business property? Call Reaction Distributing now at 1-866-244-0009 to inquire about the available garbage compactors.