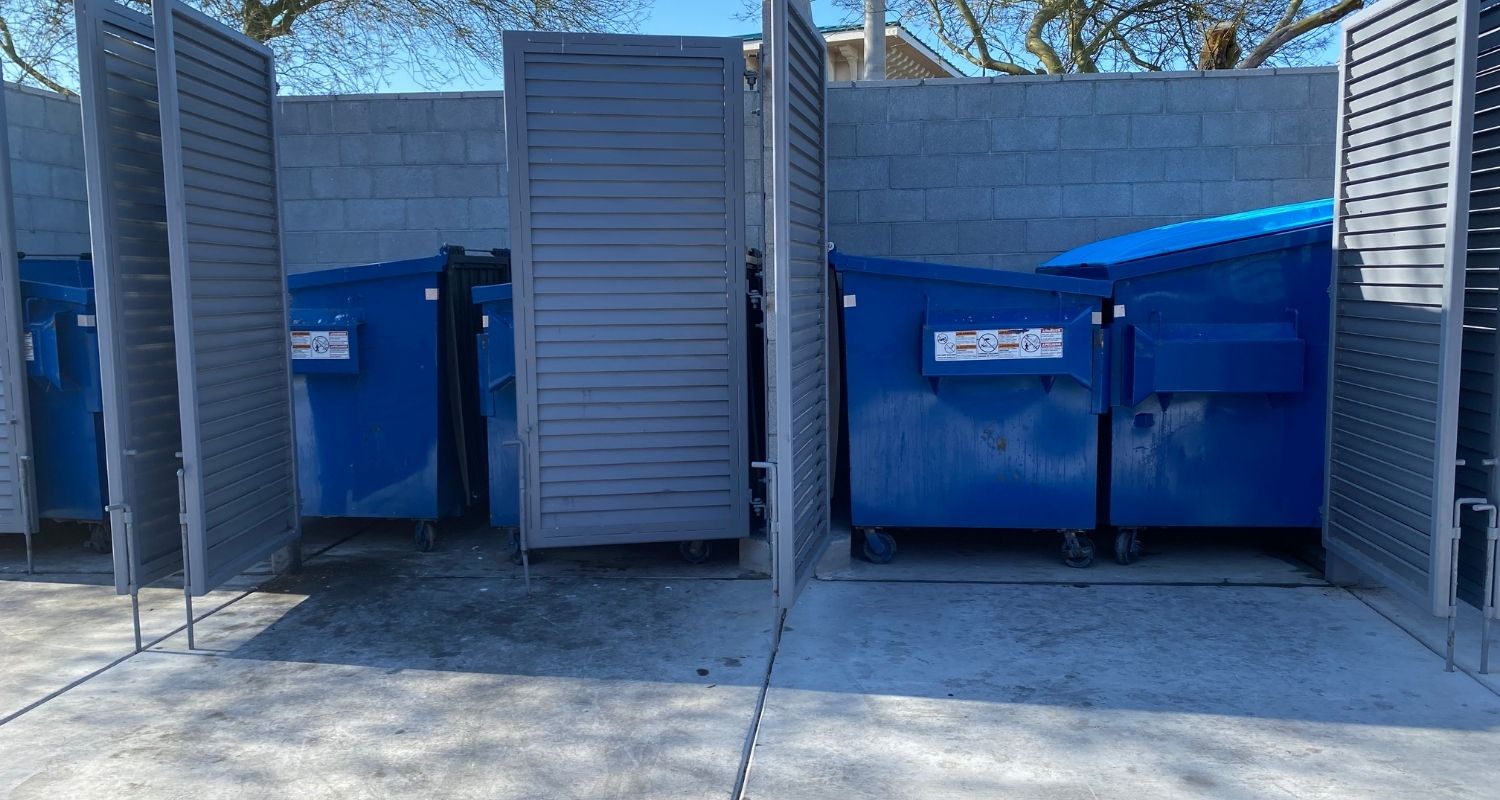 Table of Contents:
What Exactly Is a Commercial Compactor?
A commercial compactor is a type of trash receptacle that is used in the commercial industry. It is leased, rented, or owned, and one is typically ordered by cubic yard capacity. A commercial compactor is used for a variety of waste products in various industries. Retailers, for example, may use it to dispose of crushed cardboard boxes, and printing companies may use it to dispose of waste paper.
A typical cubic yard in a compactor holds about 200 gallons (approximately 757 litres) of compacted waste. This means that an 8-yard (approximately 7-meter) compactor can hold more than 1,600 gallons (approximately 6,057 litres) of trash. Because of their large size, most commercial businesses place such compactors in out-of-the-way but easily accessible locations. Some compactors are surrounded by walls, while others are left exposed.
Some large plants use an indoor commercial compactor in addition to outdoor commercial compactors, and Dumpsters are smaller compactors. Businesses select the type and size of commercial compactor based on their requirements and volume.
How does it function?
Trash compactors function by compressing garbage, allowing the trash to take up less space than it would if it was left in its original state. The compacted trash is then transported to a landfill or picked up for disposal by a commercial trash company. Landfill and pick-up fees vary by region.
Considerations for commercial trash compactor use include whether the compactor will be located on the property in private or public view and whether it will be accessible to the public. Aside from potential liability issues, a company is forced to pay for public trash disposal; filling its compactor and enclosing it protects the company from both issues.
Commercial Compactor Applications
Compactors are most commonly found in retail, restaurant, and hotel operations that generate a variety of waste products ranging from packing materials and boxes to leftover food. The types of rodents and vermin that lived off the waste piles produced by commercial enterprises were a major concern. The installation and use of compactors have eliminated the problem while reducing the footprint that commercial waste leaves behind.
Commercial compactors are typically vertical and placed either inside or outside of a business, depending on the needs of the business. Vertical compactors are available in various sizes, allowing them to be placed in a work area or outside the back door.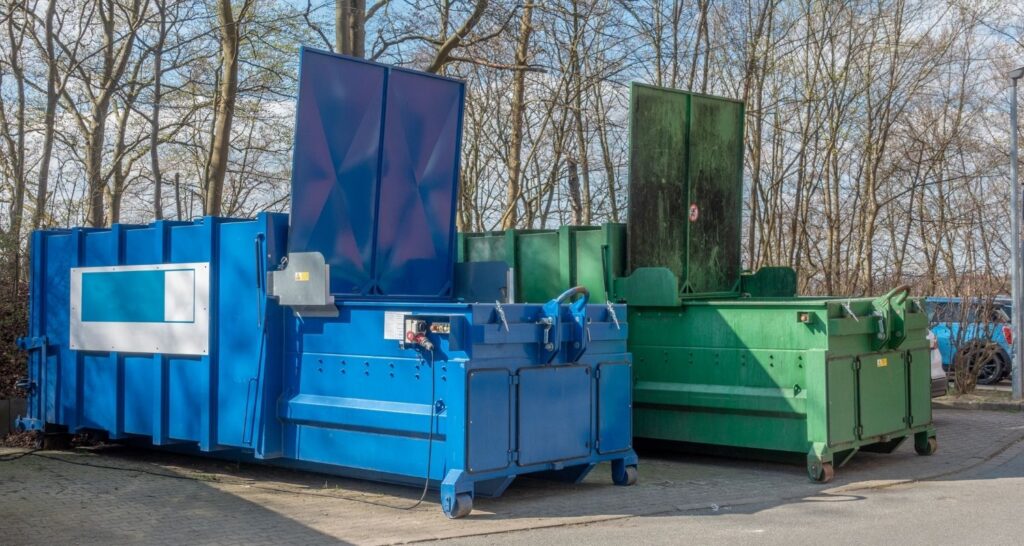 Benefits Of Commercial Compactors
Get Rid of Pests.

Unsealed garbage cans attract pests such as cockroaches, rats, flies, bees, raccoons, and even bears! A compactor provides a secure compartment for storing garage items, keeping unwanted intruders at bay

Improving the appearance of your property.

Trash blowing across your property and making a new home in your landscaping or fencing detracts from its appearance. With a compactor, your solid waste is contained within a closed container, effectively avoiding this scenario.

Avoid Dumpster divers.

If your solid waste is not properly secured, someone may steal it for personal use or resale. And the problem is that they could be seriously injured during the process. A commercial comparator securely stores your solid waste inside for your home or business, keeping you safe from significant liability risk.

Lower your outgoing Costs.

Open trash cans have the greatest cost per cubic yard of rubbish pickup. With a business compactor, you may decrease your waste volume by up to 75%, resulting in considerable cost savings associated with rubbish transportation.

Get rid of Unpleasant Odours.

With a compactor, you can eliminate the unpleasant odours that emanate from an open garbage can. Commercial compactors are leak-proof containers that can capture and divert the excess liquid to a drain.

Get rid of Garbage fires. Garbage fires will be a thing of the past as compactors seal combustible materials inside an airtight container.
Wait no longer if you are still using open garbage cans! To begin improving how people perceive your company, switch to a commercial garbage compactor.