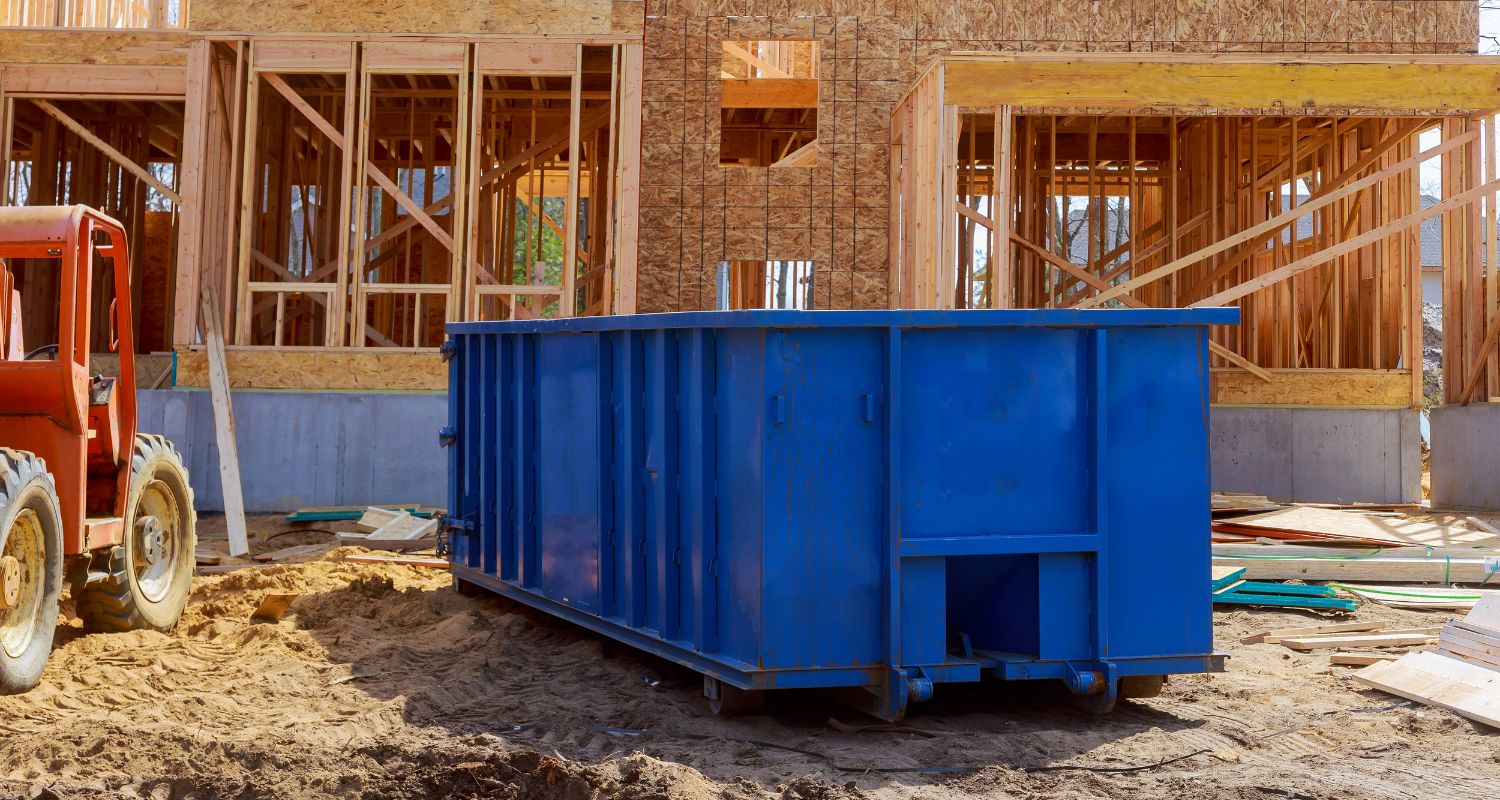 Table of Contents
Many individuals believe that anything can be placed in a roll-off container after finishing seasonal yard maintenance or an extensive home improvement project. Don't be deceived by these rule-breakers; some restrictions ban the dumping of certain materials in commercial roll-off containers. Before you take out the garbage, take the time to familiarize yourself with the specifics of legal and safe waste disposal in roll-off dumpster containers.
What Items Can Be Placed in a Roll-Off Container?
Similar to ordinary garbage cans and recycling bins, roll-off containers have rigorous guidelines about what can and cannot be thrown in them. Construction projects, home renovations, routine lawn care, and other activities can generate a substantial quantity of garbage; thus, all products and materials must be disposed of properly.
A wide range of goods can be discarded in a roll-off trash container. During construction, restoration or other tasks requiring roll-off containers, nonhazardous materials and numerous home objects or waste can be placed into these containers.
These are some of the most prevalent types of garbage permitted in business and residential roll-off containers:

Boxes

Wooden floors

Goods with water or fire damage

Sinks and some pipes

PVC

Screens

Mattresses

Empty paint cans

Siding

Furniture

Household refuse

Construction supplies
Your selected garbage management provider can clarify which products and materials can be placed in roll-off containers. Additionally, your provider can advise you on things to avoid placing in a roll-off dumpster.
7 Things Not To Place in a Roll-Off Container
Although roll-off containers are a great method to keep construction and renovation sites clean, safe and organized, a few things should not be placed in them. Consult your local trash management provider for a list of allowed items and materials for disposal in a roll-off dumpster. The following objects cannot be discarded in dumpster containers:
Electronics
Electronics and electronic systems which have become obsolete must be replaced, but they do not belong in a roll-off dumpster. Batteries and other electrical components containing hazardous substances can create serious environmental problems, including destroying local water supplies and ecosystems. E-waste, or electronic waste, may comprise objects such as:
Televisions

VCRs and DVD players

Computers

Printers

Keyboards

Circuit boards

Digital and video cameras

Cables

Audio players, stereo systems and speakers

Many others
Stains, Paints, Lacquers and Flammable Solvents
Paints, stains, solvents, lacquers, and other flammable liquids may include environmentally dangerous substances. Dry paint cans can be placed directly into a roll-off trash container; however, containers with leftover liquids need special handling before placement. Permitting combustible substances to flow in a roll-off container freely is exceedingly hazardous.
Gasses and Oils
Gas and oil, like paints, stains, and lacquers, may be very combustible. Avoid disposing fluids, chemicals, lubricants, and other petroleum-based substances in a roll-off container. Your garbage removal firm can lead you to approved gas and oil disposal sites or facilities, assuring these materials' safe (and eco-friendly) disposal.
Tires
Dumping old tires in dumpsters and landfills can result in costly penalties for homeowners and business owners. Instead of disposing of old, worn, or broken tires in dumpsters, look for a tire and vehicle repair company in your neighbourhood that will take them.
Light Bulbs and Lighting Systems
Most modern lighting systems are composed of LED light bulbs, which do not contain mercury. However, older systems with traditional incandescent bulbs, compact fluorescent lights (CFLs), or neon chemicals can wreak havoc on local ecosystems if they break or leak.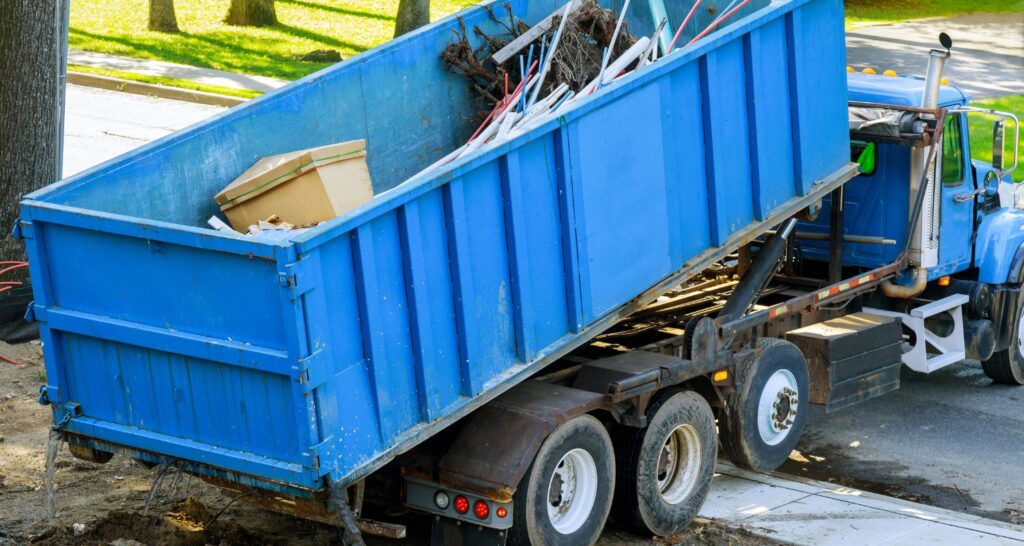 Avoid dumping light bulbs in roll-off containers so dangerous chemicals such as mercury don't seep into the ground and damage water sources and other natural systems. Instead, work with a designated lighting system disposal service to remove these items safely and sustainably.
Batteries
Batteries are another item which should be kept away from dumpsters. Batteries contain "heavy metals" that can severely impact the environment and humans. Placing them in a roll-off container is exceedingly hazardous for people, animals, and the environment. Find a local battery recycling facility or retailer which accepts batteries rather than dumping them in the dumpster you are now using.
Recyclables
Roll-off dumpsters are also inappropriate for recyclable materials. Ask your local recycling firm where you can bring these products (such as recycling plants or centers) to guarantee the materials are sorted properly and used in future manufacturing.
To learn more about the proper use of roll-off containers, visit Reaction Distributing online or call us at (888) 724-5895 today.