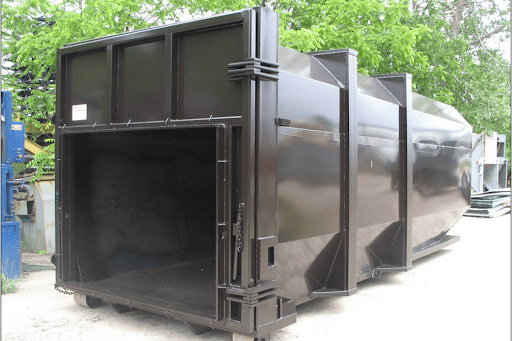 Taking on a huge undertaking such as renovating a building, conducting a minor demolition, or even clearing out a house is a significant task. These require a substantial investment of time and money to enhance the quality of your home or business — as well as to make space for a new endeavour. The manner in which you deal with debris (and other consequences of such a task) are some of the most significant decisions you will make in the process.
Roll-Off Containers Have Come a Long Way in Waste Management
Today, roll-off containers are stronger, more efficient and more specialized than ever before. But not all tasks are equal. The size of the job, the duration, and even the kind of materials being taken away all play factors in arriving at your best selection. Here are some ideas and data to help you decide on the type of roll-off container that can best handle your project.
Which Type of Roll-Off Container Do You Need?
The two basic types are:
Rectangular

—The rectangular roll-off container is the one ordered most. These resemble containers you might have seen on cargo ships, and they are composed of reinforced steel to accept the densest and toughest waste products.

Tub

—These are smooth-sided and stackable, with no outside rail construction. These are perfect for signage and easy to attach decals on, depending on the exposure of your task.
What Size Roll-Off Container Do You Need?
A living room remodeling will require a smaller roll-off container than the demolition of a small structure. Here are some general guidelines regarding which roll-off container size will best fit your task: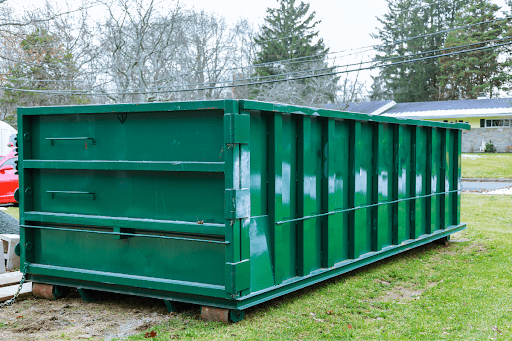 Ten yards

—The smallest roll-off container is the most agile. You can maneuver it into tight locations for easy loading of any trash arising from simple home cleanouts, as well as for hauling away limited amounts of concrete and dirt. Got small-scale work involving heavy-duty materials? These conditions are no problem with this elegant roll-off container.
Fifteen yards

—Hauling out masses of concrete or bulkier goods such as bathroom fixtures? This container will fit the bill. It is also a suitable fit for cleanouts of many forms of debris, from plywood to fencing, to heavier pieces of metal. It is also great for the disposal of old roof shingles, pavement stones and other restorations. 
Twenty yards

—Most jobs typically call for the 20- or 30-yard roll-off container. It includes additional room for landscaping jobs and removal of rocks, sod and trees. It can carry approximately six pickup truck loads of material, and it is just right for multi-level chores such as cleanouts and renovations. 
Thirty yards

—Do you have a long-term task that involves numerous phases of waste removal? Go bigger with a 30-yard roll-off container. Have assignments that first involve a cleanout of furnishings, then a remodel, then a landscaping makeover? This is the high-wall container for the job.
Forty yards

—Contractors and property owners commonly call for the king of roll-off containers. Do not start any building destruction without one. High barriers allow you to stack waste material for removal. It's the leading choice for the greatest works in renovation and restoration. 

What Else Should You Know About Roll-Off Containers?
All containers are not created equal, and there are considerable disparities in the options within this industry. You might not even have known there were so many alternatives available. Here are some good facts to know:
Innovation

—Roll-off containers have developed significantly. Rather than bulking up the amount of steel in a structure for strength, some manufacturers employ greater tensile strength gauge steel, to optimize the payload and improve the container's strength.
Disaster relief

—When natural disasters hit, providers of roll-off containers keep ahead of the game. Some roll-off container companies offer their services to places devastated by catastrophic weather events to speed recovery operations.
Expertise

—Your job is unique. It helps to have a professional in the field of waste collection and removal from

Reaction Distributing

on your side to give the most comprehensive and cost-efficient solutions. Phone our friendly representatives to assist you through the process.
Safety and durability

—It is vital that everyone utilizing roll-out containers stays safe. And look for these crucial next two aspects when choosing your roll-out container:
Heavy-gauge steel

—A roll-out container is only as robust as its floor and walls. Look for thoroughly welded in-seams and rust-inhibiting primer inside and out.
Flexibility

—The correct roll-off container for your job goes a long way toward offering you the most for your money (and the safest experience). Turn to

Reaction Distributing

for personalized solutions and customizable options for your needs.
For more information on roll-off containers, visit reactiondistributing.com or call us at (905) 426-6442 today.