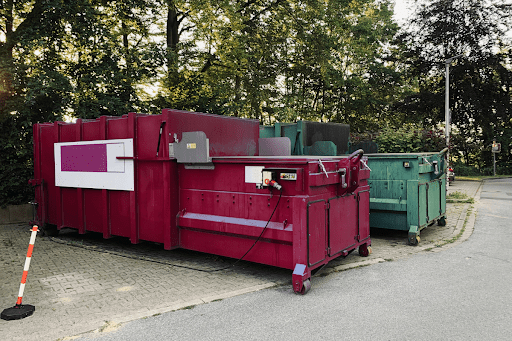 What are waste compactors?
Waste compactors are large, industrial equipment that compact waste to reduce disposal costs while also bettering the environment.
Instead of the trash taking up so much physical space, compactors use weights and pressure to compress the trash. Because less space is needed for storage and fewer collections are necessary, it is easier to store and dispose of waste items. It also saves landfills by reducing the amount of material that must be disposed of.
There are numerous types of waste compactors to choose from including:
Compactors for garbage that remain stationary

Compactors for garbage on the go

Portable waste compactors that can be moved around the house

Navigating compactors for waste

Compactors for waste disposal at transfer stations
A waste compactor can compress a huge amount of rubbish into a small amount of space. The structural integrity of the machinery, strict safety standards, and ease of use are all important elements of the items. Many garbage compactors are simple to load and operate, allowing businesses to manage their waste with little difficulty. Loading chutes are available on some compactors, and high-quality steel is commonly used in their construction to ensure long-term performance.
Different garbage compactors employ different amounts of force or power, but most of them are low-noise choices to keep workers from being excessively disturbed. This equipment must be well-maintained and serviced to function properly.
What is the working principle of a garbage compactor?
Compactors reduce waste's surface area by crushing it with a hydraulic metal ram. Compactors are similar to balers in operation when loading a chamber before turning on the ramming process. However, the end product varies because a compactor does not produce a bale as a baler does; this is because compactor garbage is disposed of in landfills rather than being processed further.
A variety of shapes and sizes
Compactors that remain stationary
Static compactors are ideal for processing large volumes of dry and bulky garbage which are permanently installed in manufacturing plants. Static compactors are available with chamber capacities ranging from one to four cubic yards. To empty a static compactor, simply remove the skip and switch it out.
Compactors that are mounted vertically
These compress garbage into a small space and store it there until it's needed for another project. Compactors hold liquid until the container is removed, making waste disposal a breeze and no longer a painstaking undertaking.
Compactors for apartments (compactors with two bins)
Since you don't need two separate machines, this sort of waste disposal unit is designed to be space-saving and cost-saving. This leads to higher productivity by offering two apartments with twin waste streams (run separately, not simultaneously or into the same bale). The apartment compactor is about two cubic yards smaller than the standard vertical compactor, which allows many compactors to be handled simultaneously.
Compactors that you can carry with you
Skips with built-in compaction are a type of compactor that is designed to be completely portable. For this sort of garbage disposal, a third-party company is normally responsible for removing and emptying the container.
What forms of waste can be disposed of?
Unlike balers, compactors can crush a wide range of waste materials, regardless of whether they have been sorted. In the absence of such a facility, a compactor is an ideal solution because it is specifically intended to compress just about everything you throw into it. Plastic, cardboard, metal, paper, and even garden debris can be compacted.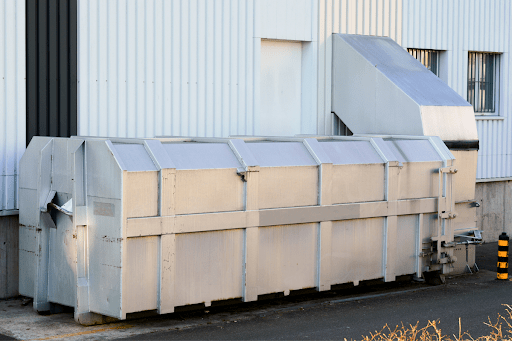 Why waste compactors are essential for companies
A waste compactor can save organizations money by lowering the volume of waste and the amount of storage space it requires before disposal. Compactors reduce the frequency of waste collection on construction sites, which lowers the cost of the service associated with it.
Smoother and more efficient waste disposal benefits businesses (and the environment), enhancing your green credentials. Having less garbage also means having less space in landfills, which offers numerous advantages for everyone involved.
Benefits for the environment
Waste compactors provide numerous environmental advantages, but the most important is that smaller waste takes up less room in landfills. Less rubbish collection also means less harmful emissions (since there are fewer vehicles on the road) and reduces the consumption of fuels.
When using a waste compactor, you'll save money and benefit the environment at the same time.
For more information on industrial waste compactors, don't hesitate to visit Reaction Distributing online or give us a call at (866) 244-0009 today.