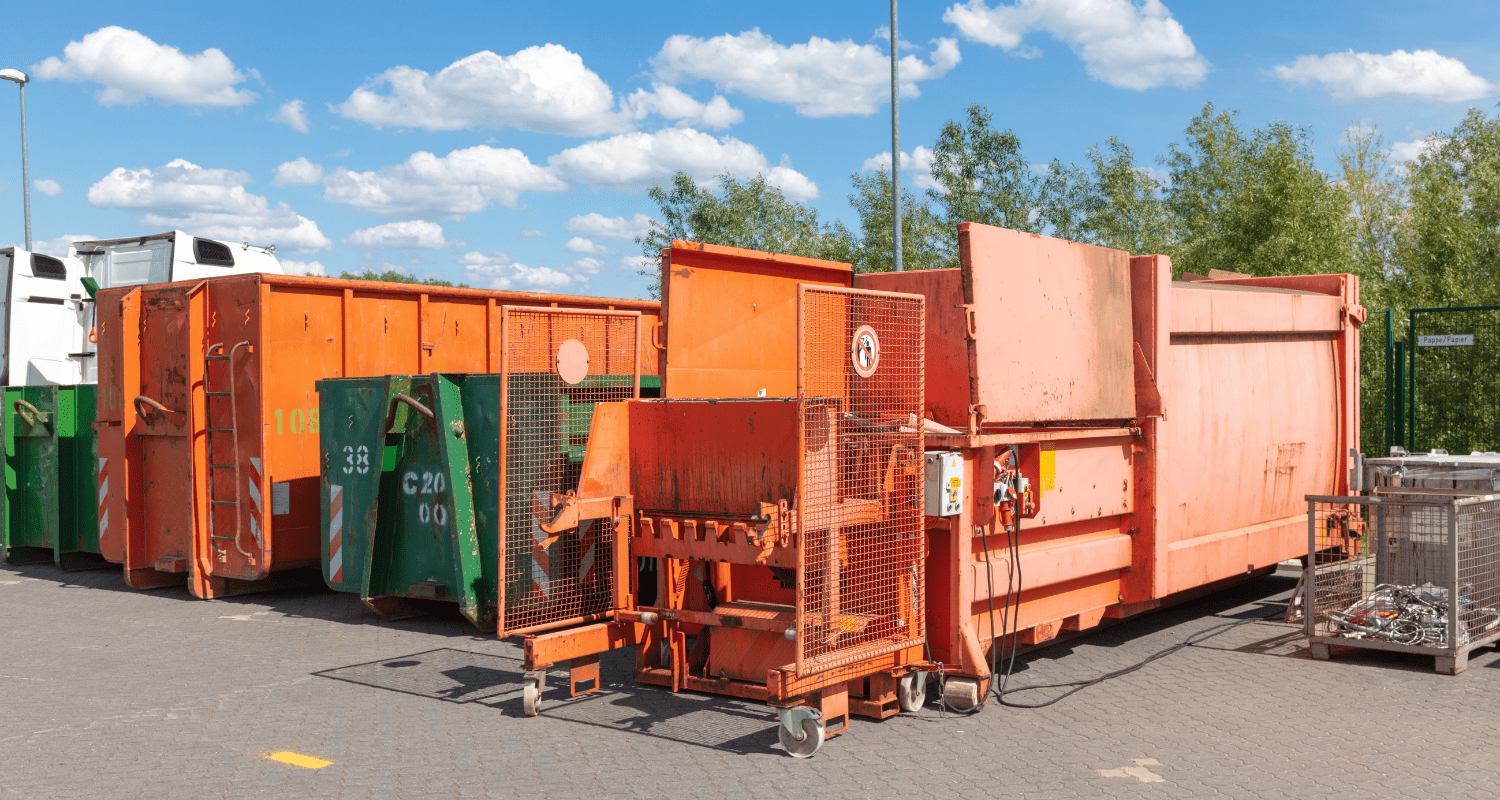 Table of Contents
What Is a Waste Compactor?
A waste compactor is ideal machinery for organizations that need to dispose of big amounts of rubbish. It operates by compacting waste and processing a variety of unsorted materials. The items are compacted into a container, and after it is full, a trash disposal company brings a new box and disposes of the old one.
Compactors are suitable for any type of business and are safe and simple to operate. Lower trash volume, more effective garbage disposal, better space management and fewer waste pick-ups are just a few of the key benefits of having a waste compactor. Let's look at these advantages in more detail now:
8 Great Advantages of a Waste Compactor for Your Company
Here are some of the advantages of upgrading to a commercial waste compactor if you want your business to flourish with an efficient waste management system and help save the environment:
Environmentally friendly
Any company that wants to reduce its carbon footprint should install a waste compactor. Adding new waste management initiatives to your company's green efforts is a good way to go. Upgrading to a commercial waste compactor greatly increases recycling capabilities by allowing your firm to condense wastes for effective recycling (and lowering the quantity of rubbish that goes straight into landfills).
With a commercial waste compactor, your company can finally go green by limiting the amount of non-recyclable waste going to landfills and reducing the number of fossil fuels used by reducing garbage pickups.
Allows more room
Commercial waste compactors, despite their large size, can help businesses save space. A company's waste is converted into smaller bales or cubes. As a result, the overall volume of waste is significantly reduced; this equates to the use of fewer dumpsters, which are frequently overflowing.
Even if your company generates large amounts of waste, a waste compactor can easily compress it. A waste compactor can save company money by eliminating the need for multiple dumpsters and freeing up valuable space for future use.
Saves time and money
Although a commercial waste compactor's initial cost may be significant for some businesses, it can save them a lot of money in the long run. Waste management costs are reduced, with fewer expenses for hiring garbage trucks to haul waste, and fewer trips to waste disposal facilities.
It also means a company has more time to focus on other important tasks. When running a business, time is one of the most important factors. A company can focus on other tasks such as marketing and business improvements if time spent on disposal is reduced.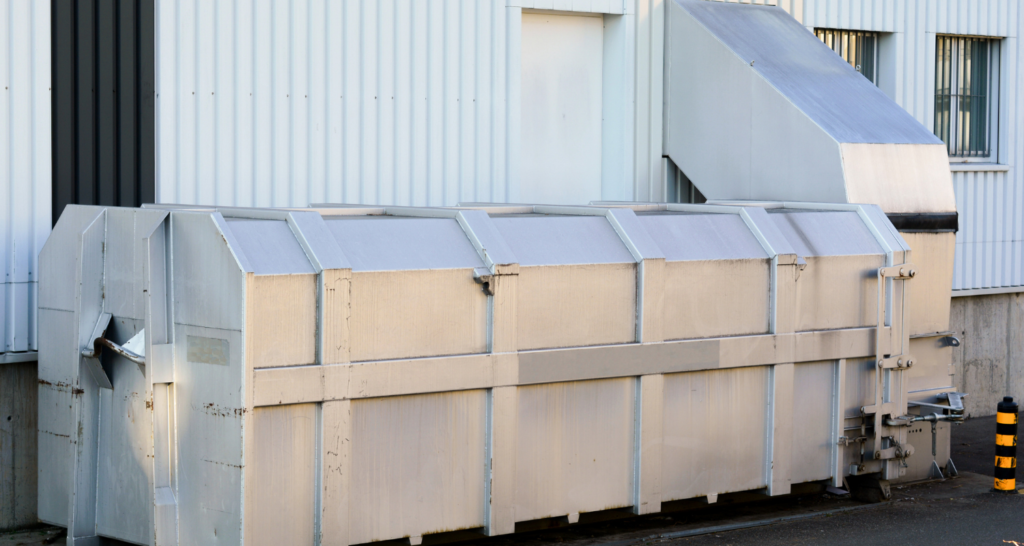 Aesthetic value and a clean environment
Dumpsters are necessary for any business, but having several of them (each overflowing with trash) can attract unwanted visitors such as mice, rats, raccoons and other animals. However, a waste compactor can reduce waste volume significantly, making it easier to manage and dispose of. This means fewer dumpsters, and the pests they attract will be reduced. Employees benefit from a clean and sanitary work environment.
Furthermore, when trash cans and bins are used, waste can build up and overflow in the disposal area. You don't want your business to be known for unkempt waste, even if the disposal area is far away from the entrance. With a waste compactor, the sight of overflowing garbage and plastic bags is no longer an eyesore. A waste-free environment will project a positive image to your customers.
Flexible options
A commercial waste compactor can be purchased in various sizes to suit the needs of various businesses. Waste compactors come in a variety of configurations, including stationary, self-contained and vertical. A waste compactor is suitable for the field, the waste volume, and the recycling goals.
A fixed model is popular in industrial and manufacturing facilities which generate large amounts of dry, bulk waste. A provider secures it in place during installation and garbage is deposited in the receiver box. The receiver box is removed and emptied once it is full, but the compactor remains in place. Most models have one to four cubic yard loading chambers. This type of compactor can be set up to handle a variety of materials. These heavy-duty compactors can handle industrial or manufacturing waste regularly.
Waste compactors can also handle large volumes of liquid. The container and compactor are the same thing. When it's full, the whole thing is separated in order to be emptied. Within the unit, large amounts of liquid can be contained. This type of compactor typically has a loading chamber of one to two cubic yards, with a container ranging in size from 10 to 30 cubic yards.
Compactor on the vertical axis: this type collects the trash in a container that can be removed. It's perfect for companies that prefer to use recyclable materials like paper, cardboard, plastic and aluminum. The liquids are kept in the container until it is time to empty the unit. You can set it up for rear or front load pick-up, depending on your requirements. To reduce the frequency of pick-ups, you can keep several containers on-site. Hydraulic ejection systems are available on a few models. It is easy to load and maintain this type of compactor.
Easy operation
Waste compactors are simple to operate thanks to technological advances in the industry. A compactor can finish its task of compacting waste into neat cubes with the operation of just a few buttons. Furthermore, the majority of waste compactors require very little upkeep.
Improved safety and sanitation
In the workplace, poor waste disposal can result in serious or fatal accidents. When you upgrade to a commercial waste compactor, you ensure that your company follows all safety regulations, and reduces the costs of compensation associated with paying for lawsuits or medical treatment in the event of an accident or injury.
Businesses with external dumpsters have had to deal with a variety of problems over the years. These can lead to safety concerns, misuse, and even employee theft in the long run. Plus, with a waste compactor, you don't have to worry about attracting pests or any unpleasant odours leaking out.
Fosters a positive working environment
When your company uses waste bins or dumpsters, employees must pack the waste and transport it to the disposal area, adding up to many labour hours. The time spent handling waste will be reduced if a waste compactor is placed conveniently in the workplace. Your employees will be happier and they will be able to concentrate more on their duties. Most people will also be pleased to learn that their garbage is disposed of in an environmentally friendly manner.

Be sure to visit Reaction Distributing online or give us a call at (866) 244-0009 for more information on waste compactors for your company.