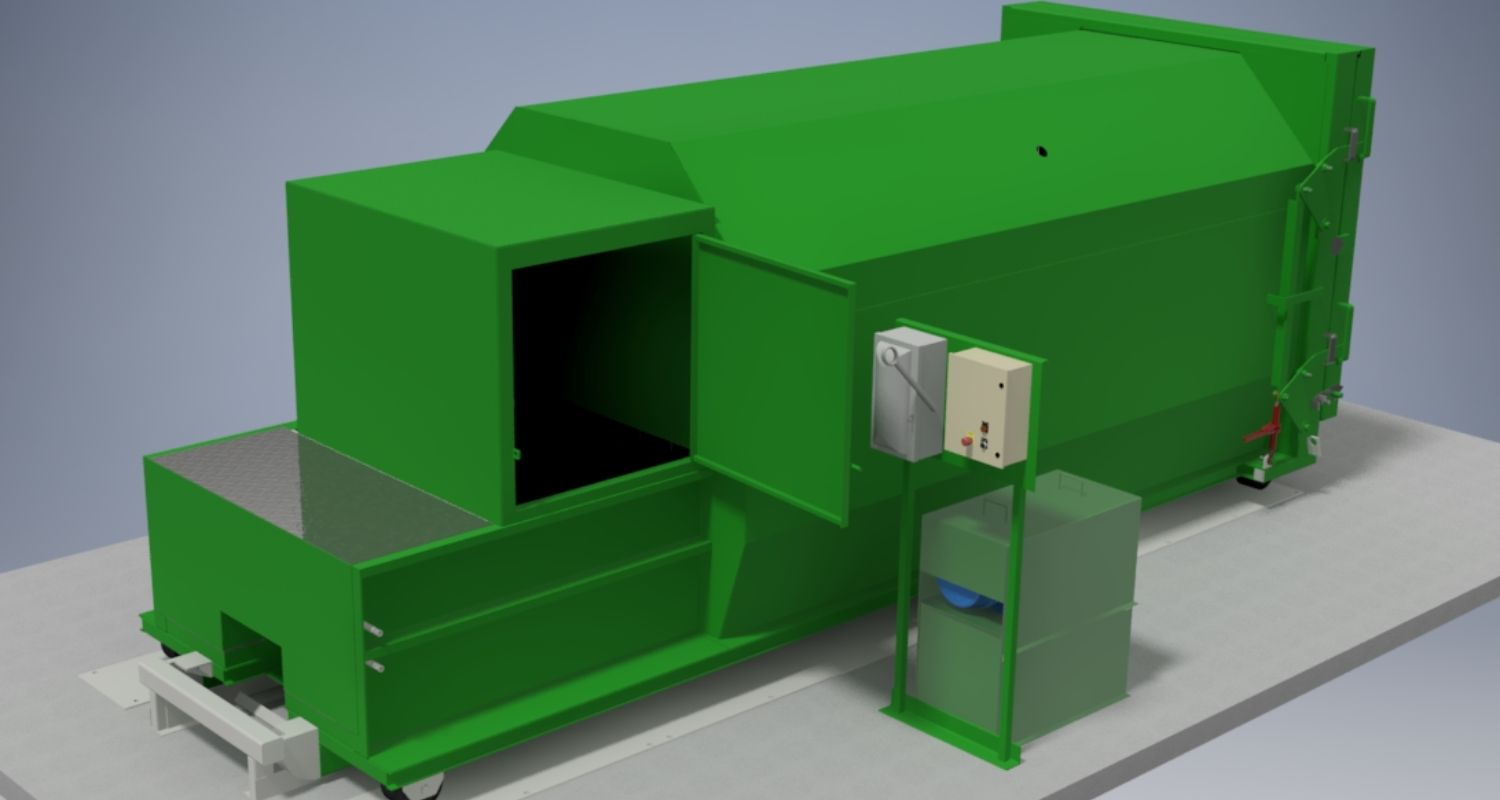 Table of Contents
What Is a Trash Compactor?
A trash compactor is a machine or piece of equipment that uses hydraulic, mechanical or pneumatic force to compress, reduce and compact a range of materials. Collecting the material to be compacted is the first stage in the compacting process. This is accomplished by handloading, loaders, conveyors and other dumping techniques. Once the compactor reaches a specific level, it is used to compress the material by pushing out air, liquids and moisture, resulting in a reduced volume.
Compacting minimizes waste's volume and footprint, making its removal more straightforward and cost-effective. Using compactors is a safe and ecologically acceptable way of garbage removal. The decreased volume and quantity of garbage reduces its disposal space.
6 Types of Trash Compactors
A trash compactor is required to keep up with the ever-changing pollution and garbage disposal standards in the contemporary industrial sector. Every business generates garbage which must be managed in a certain manner. The type of garbage determines the kind of compactor used:
Stationary Compactors
Stationary compactors are intended for high-volume activities which generate enormous quantities of dry, bulky garbage. Since they are fixed to the ground and have a big footprint, the term "stationary" perfectly describes a stationary compactor. The waste from hospitals, retail shops, restaurants, warehouses and factories is collected in a receiver box, which may be loaded by hand or another method.
The design of stationary compactors makes it possible to smash dry garbage. Since the compactor is not self-contained, it should not be used for moist garbage. A stationary compactor is capable of compacting cardboard, mixed paper, plastic and textiles.
Self-Contained Compactors
Self-contained compactors are designed to store and crush moist trash, making them perfect for food processing facilities. Typically, a self-contained compactor is connected to a building with an aperture which permits loading inside the structure. They can also be installed inside a structure.
Wet garbage is put into the compactor, where the ram reduces the volume of the material by 75% compared to its initial volume. The mechanism of the compactor is fused into a waste container that prevents leaking. For the safety and protection of employees (and the environment), self-contained compactors are liquid-tight. When the compactor and container are full, they are transported to a landfill, where the compactor is emptied.
Vertical Compactors
Front-load compactors are vertical compactors. They have a compact footprint and are thus best-suited for usage in confined locations. Plastics, cardboard, paper and a small amount of moist garbage are fed into the compactor through its front entrance. A switch activates the compactor's ram when the chamber is full, forcing the ram to descend upon the garbage and crush it.
Vertical compactors generate a bale or block which can be used for recycling. A vertical compactor can be set for either back or front loading. On-site storage of full containers may reduce the frequency of pickups.
Portable Compactors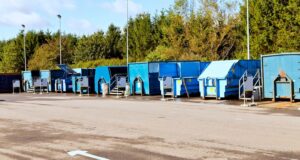 Portable trash compactors are interior structures and smaller than stationary, vertical and self-contained compactors. They can accommodate 1,000 gallons of waste and may be transported to other sites. These include a wagon for the secure disposal of compacted garbage.
The compressed material is shaped into a block inside the compactor's bottom cart. This is loaded through a front door with a latch and compacts garbage into the cart.
Pre-Crusher Compactors
A unique type of compactor, a pre-crusher compacts materials before they may be crushed. Their function is to lessen the amount of garbage by reducing the size of waste items before they are compacted. Most things processed by a pre-crusher are huge and bulky, including furniture, drums and pallets.
If a huge object is not broken down before being put in a compactor, it will create gaps and space in the bin. A pre-crusher thus reduces big objects to ensure that garbage is compactly packaged. These are intended for use in settings requiring heavy duty materials, such as construction and industrial production.
Pre-crushers are designed to destroy goods, materials, and objects which may be resold.
Bag Compactors
The purpose of a bag compactor is to compress bags into a detachable container. These are meant to limit the dust caused by plastic and paper bag compaction. Bags are placed into the bag compactor, which draws any dust or impurities from the bags. The bags are then compacted into a detachable container which can be linked with a plastic bag to facilitate transport to the trash. Bag compactors are available in capacities ranging from 50 to 150 liters.
To find out more about the various types of compactors, visit Reaction Distributing online or call us at (866) 244-0009 today.