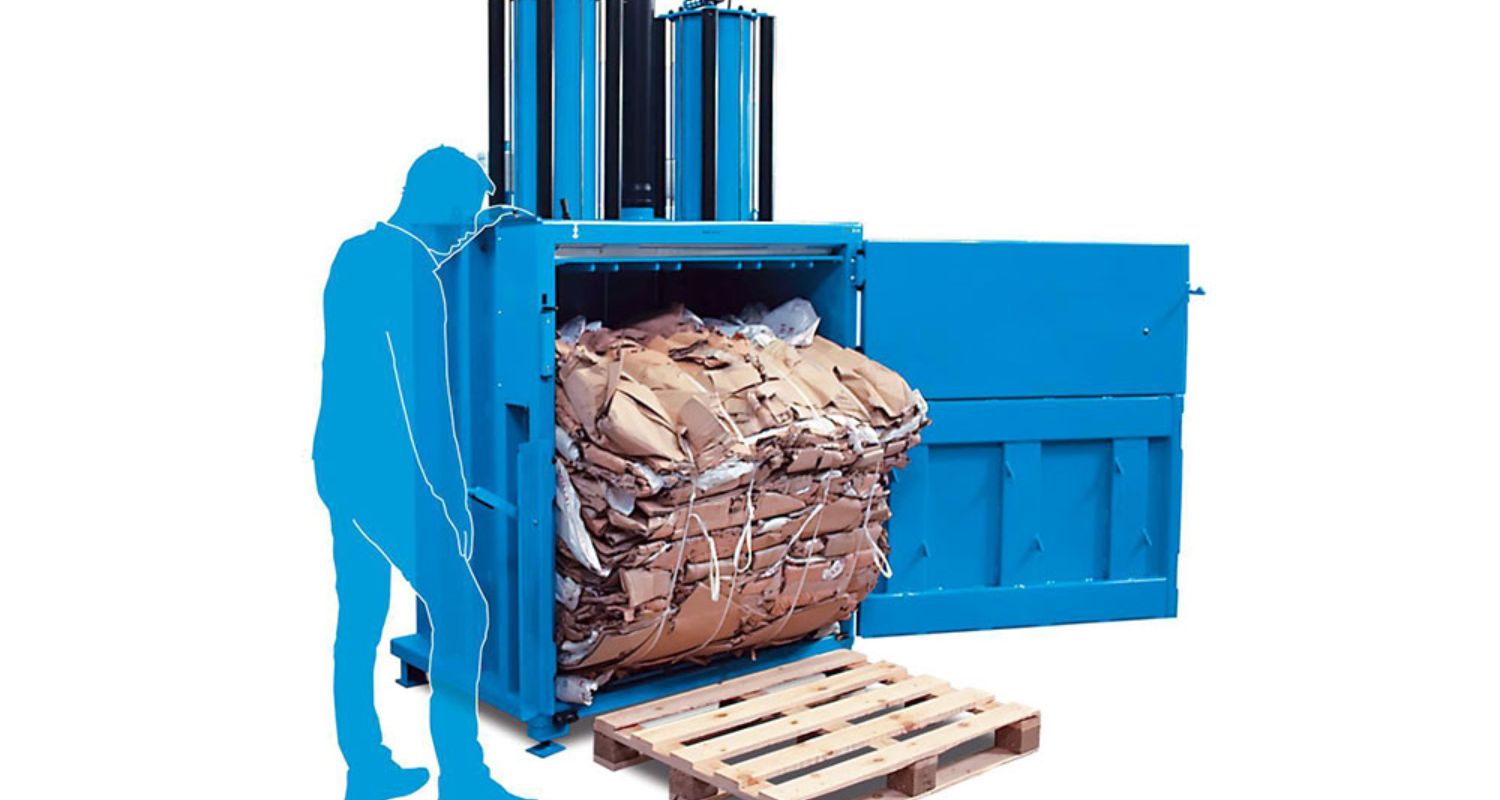 Table of Contents
Company owners often find themselves in a difficult position when searching for the appropriate recycling and trash equipment for their operations. Equipment frequently demands a substantial investment; with so many balers and compactors available on the market, it can be difficult for companies to choose which solution is ideal. The proper waste management system can help businesses save expenses and boost productivity.
Factors To Consider in Choosing the Right Compactor or Baler
Before deciding on a compactor or baler for their business, every owner should evaluate the following 4 factors:
Amount of Raw Materials Processed
The amount of raw materials that must be processed should be the primary factor in a company owner's equipment acquisition choice. Before settling on a solution, it's essential to determine the volume which a certain piece of equipment would be expected to manage. Balers and compactors are available in various sizes, and range in price from one thousand to several hundred thousand dollars, with the price tag corresponding to the piece's complexity and capacity to process a specific quantity of material.
Durability of the Equipment
Because compactors and balers are subjected to continual stress, durability is an issue. Before making a purchase, it's essential to know the equipment's expected lifetime. Companies should investigate the estimated lifespan of the equipment, plus get precise information on part replacement and maintenance requirements. Understanding these factors can help a business account for equipment downtime and effectively budget for its requirements.
Material Being Processed
Before purchasing a piece of equipment, it is essential to assess its overall efficiency. Different kinds of balers and compactors are used to compress different sorts of materials. Each company's optimal piece of equipment will be determined by its business's nature, along with the materials being disposed of or recycled. Choosing the appropriate method can help a business transport its garbage and recycling more cost-effectively and decrease the frequency of pickups.
Safe Use of the Equipment
The processing of garbage and recyclables can be hazardous. This is particularly true for companies which use balers and compactors. This large equipment includes several moving components and crushing rams, that if handled improperly, may be fatal. Companies should seek out material-handling equipment with safety features so as to provide safe working conditions for their employees. Also, correct equipment handling is required to avoid workplace mishaps; thus, organizations must spend on training to safeguard employees.
Differences Between Balers and Compactors
Both balers and compactors are useful equipment for decreasing the size of processed materials. The difference is that balers are used to process recyclables, while compactors decrease the amount of waste.
Balers
Balers compress vast volumes of recyclable waste into more manageable containers for storage and transport. They also boost the value of commodities by optimizing the value of each bale. Balers often compress recyclable materials such as cardboard, paper, plastics and metals. Traditionally, balers are divided into 2 categories: vertical balers and horizontal balers.
The vertical or downstroke baler smashes material from the top down. Vertical balers typically have a smaller footprint and are used to compress smaller amounts of material. Because of this, these balers may easily be controlled by a single person as they manage small to medium amounts of garbage.
On the other hand, horizontal balers operate by compressing materials from the side; are broader than their vertical counterparts; and are capable of handling bigger loads. Because horizontal balers often create bigger bales, they can help a business qualify for higher reimbursements for bales with a diameter of 60 inches or more. The size and type of material being processed, the overall capacity requirements of an operation, and the desired bale size should all be considered when determining the appropriate baler for a business.
Advantages of using a baler:
Reduces the cost of disposal

Provides a simpler (and cleaner) workplace by facilitating recycling processing

Helps create extra revenue based on the type and volume of garbage being handled

Facilitates the internal handling and storage of materials
Compactors

Garbage compactors help reduce enormous amounts of garbage in a limited space. Compactors can handle various waste types plus decrease the size of garbage to make it more manageable and transportable. Less garbage implies fewer pickups, which can reduce the cost of waste collection, transportation and hauling.
Advantages of using a compactor:
Facilitates garbage loading and transportation

Compacted bundles occupy less space, which decreases transportation costs

It makes unwieldy, bulky trash more manageable

Some versions provide an optional bin-tipping function aimed at decreasing human handling

Available self-cleaning compactors reduce maintenance, cleanup and smells.
As with any purchase choice, speaking with equipment manufacturers and other company owners assists organizations with identifying their equipment requirements, thus making it simpler to choose the appropriate baler or compactor for the task.
To find out more about balers and compactors, visit reactiondistributing.com online or call us at (866) 244-0009 today.